The best climate for the best grapes
The company from Murcia has farms located from the coastal area in Águilas, to the inland areas of the northwest of the Region of Murcia, such as Archivel (Caravaca de la Cruz) and the Altiplano de Jumilla, via the areas of the Guadalentín valley, Lorca, Totana and Alhama, the Vega Media area in the Blanca countryside, and Molina de Segura.
This allows them to produce early varieties in the lower altitude areas; to harvest using mid-season varieties in mid-altitude areas; and to extend the season and ensure a quality product in higher altitude areas.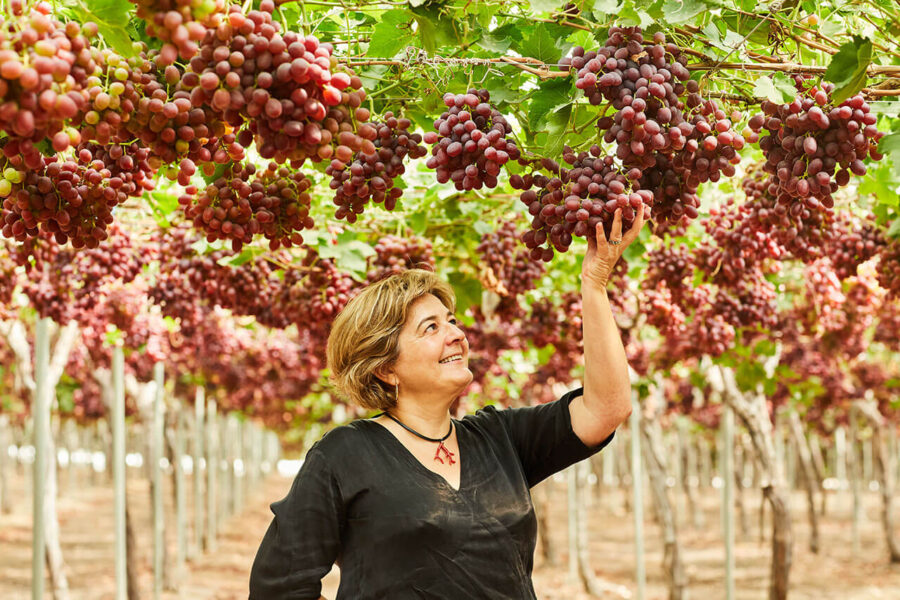 Production methods and cultivation management at Moyca
We have two production methods, one developed using conventional farming techniques and the other using organic production. Both types of production are carried out under the same conduction and management system, which is called the Spanish grape-yard.
The system that makes up the grape-yard serves as a support structure for the plant, so that all the vegetative development takes place two metres above the ground, in the upper part, which causes the formation of a roof that protects the bunches of grapes.
This system is ideal in hot areas because it allows for greater aeration, more protection for the fruit from excess sun and, in addition, reduces the possibility of diseases or pests.

Jerónimo García, Production Control Manager.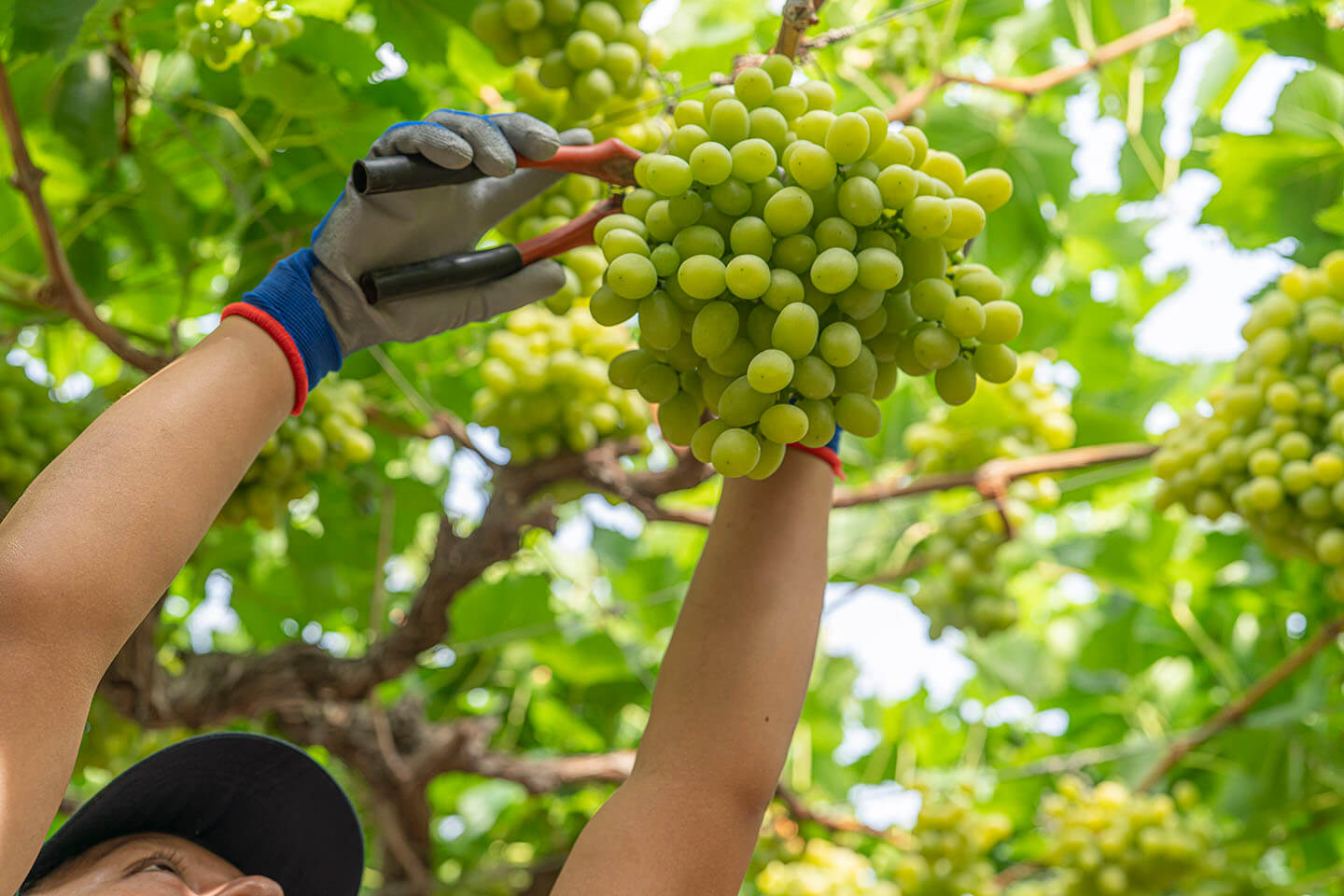 Grapes are a fruit that is sensitive to friction, which causes defects in the skin that can lead to disease and loss of harvest due to quality criteria. For this reason, in Moyca's grapes-yards, the separation between vines is usually wide (3.5 x 3.5), enough for the fruit to develop in an optimal way, that is to say, a space that allows it to grow without rubbing between bunches and a high effectiveness in the phytosanitary treatments.