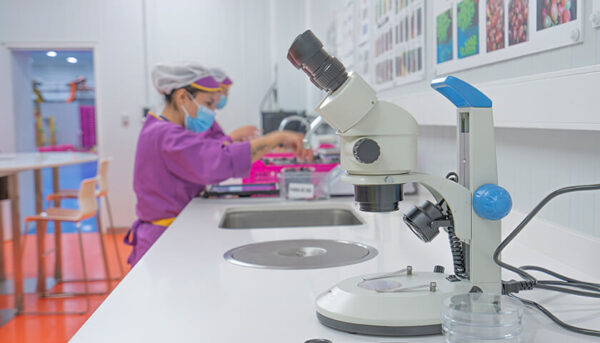 Quality control and food safety
Quality is the basis of the company's philosophy, a sign of identity and differentiation. The Quality Management System extends throughout the different stages of the production process with the aim of achieving customer satisfaction all the way to the end consumer.
We work day by day on quality assurance, together with the constant search for innovation and sustainability in our products. Our quality system guarantees that our products meet the highest standards of food safety, sustainability and ethics, through certification in the most demanding regulations: BRC, IFS, NURTURE, GLOBAL G.A.P, GROW, GRASP, SPRING, LEAF y SMETA.